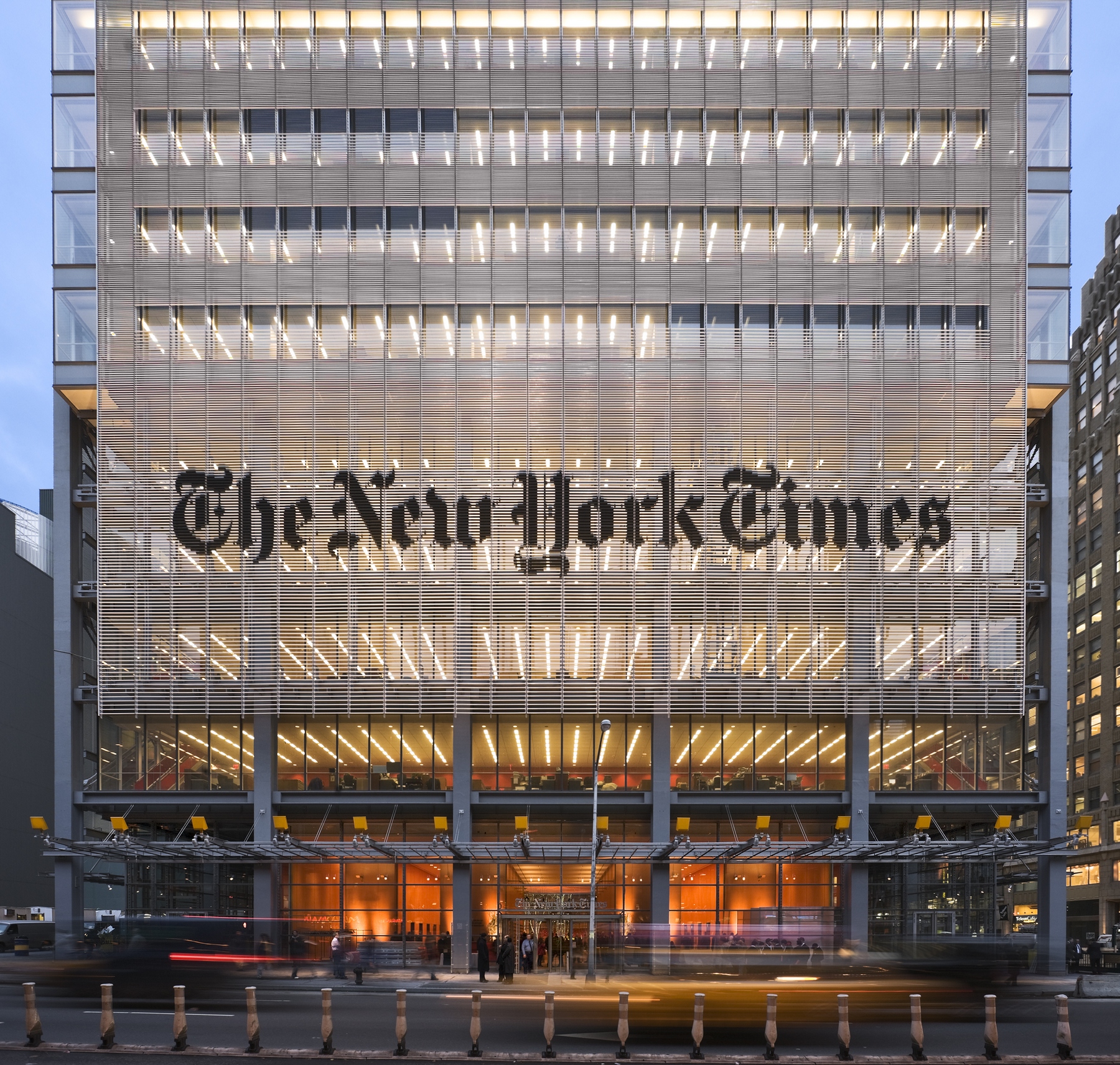 The New York Times Building
Location
New York, NY, United States
Principal Use
Office
Design Architect
Renzo Piano Building Workshop
Gross Floor Area
Reason(s) for inclusion
Building Name
New York Times Building
Address
242 W 41st St, New York, NY 10036, United States
Description / Additional Information
Describe the key innovation and technology aspects of the project
Project Narrative
The facade is composed of a double wall glass high luminosity. The building is covered by a cage made of tubular ceramic mounted on a steel structure. Thanks to its heat absorption rates and bright, saving more than thirty percent of energy. Only interrupted the height of their own windows. Ceramic tubes change color with the reflection of light. The screen and the wall of glass provides a sense of lightness and transparency that makes breathing andalusia building.
General Information
Year completed (or major renovation)
2007
Building Certifications (check all that apply)
External Links
Link(s) for more information
Other Design Features
Energy Performance
Percentage Provided by On-site Renewables
22
Construction Type
Approximate WWR (measured from the inside)
40%
Skin Type
Geometrical configuration
Solar Shading
Solar Shading Strategy
Glazing-integrated Shading
Glazing-integrated shading
Ventilation
Is there natural ventilation through the facade?
No
Daylight
Target value(s)
DATA FOR DAYLIGHT CONTROL?
Noise
Embodied Carbon
Energy Generation
Insulation
Description / Additional Information